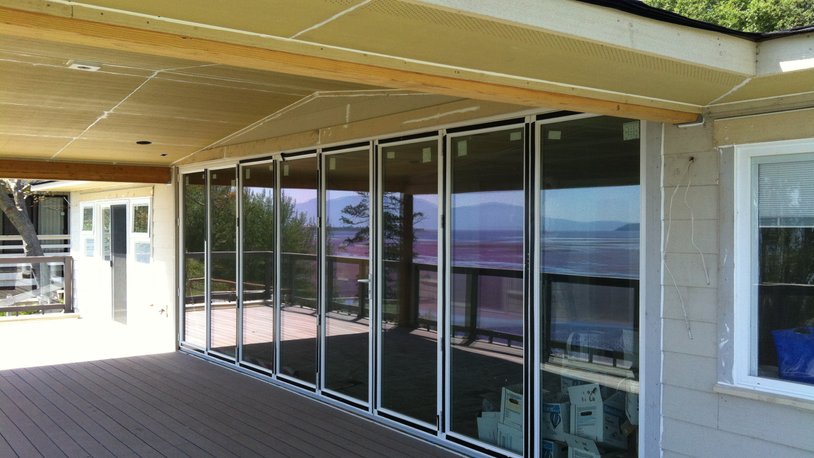 NANO WALL
This 24-ft. folding glass door completely opens to join the great room and the deck, creating one large indoor-outdoor living area.
The NANO Wall will especially enhance any home with a beautiful view, whether it's forest, mountains, or water. For a panoramic vista, you can't beat the NANO Wall.
Kitchen and Fireplace Renovation in timelapse
Remodel of a 1935 Home in Anacortes
Our goals and philosophy remain the same as with new home construction. We encourage our clients to incorporate innovative products and money-saving energy efficiency into the remodel.
Our roots are in renovation. Unlike new home construction, renovation requires a degree of demolition or repair before new work can begin. Our extensive remodeling background has made us expert in rehabs such as:
Kitchen Remodels
We have an extensive kitchen renovation history.
Contact us for information and pictures of our work.
Check out the time-lapse video below of a recent kitchen renovation with a fireplace relocation.
Bathroom and Shower Remodels
We use WEDI products in all our work. Our bathrooms have been featured in photospreads. New technology in lower water consumption, mold and mildew prevention, as well impervious features, ensure the bathroom remains safe and attractive.