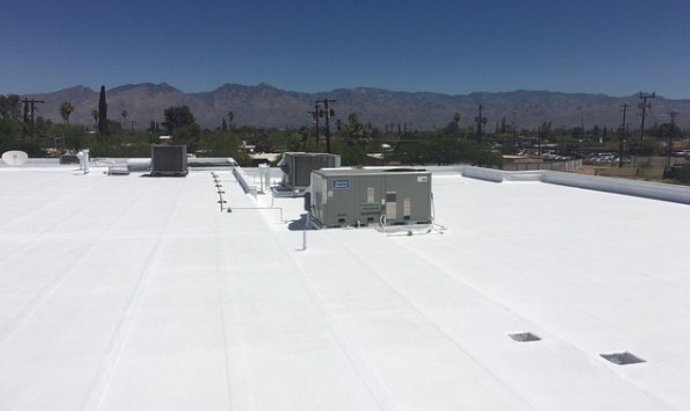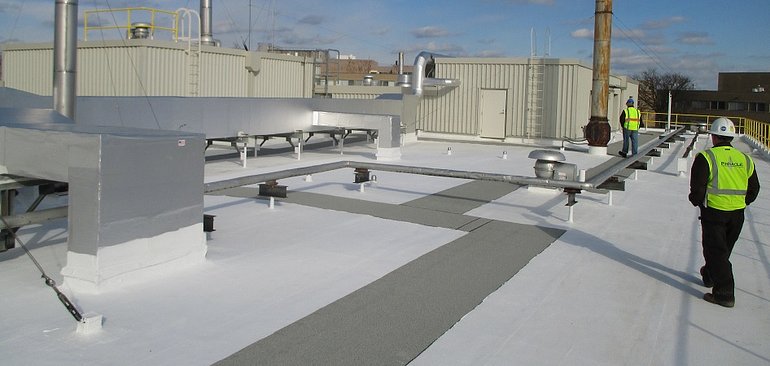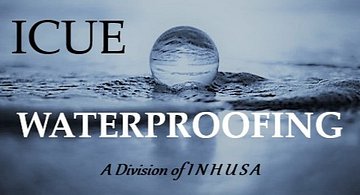 In 2016, JPMorgan Chase, the largest bank in the U.S., chose the TRITOflex™ system to restore the roofs on 28 of their facilities, saving $1.6 million compared to the cost of tear-offs and reroofing. As a result, the following year yielded an additional $1.2 million savings in maintenance and other operating costs. In just two years, a total savings of nearly $3 million was realized, compared to their previous practice of tear-offs and replacements.
NASA's John Glenn Research Center, Cleveland, Ohio
JPMorgan Chase New TRITOflex™ Roof Restoration
TRITOflex Seamless Roof Restoration & Waterproofing
Innovation Homes now offers TRITOflex™, a revolutionary, green technology in waterproofing and anti-corrosion for roofs, decks, ponds, and much more. After prepping the existing surface, we apply a seamless, liquid rubber membrane that is durable and cost effective.
TRITOflex™ is American made and has been rigorously tested for durability and sustainability, both in the laboratory and in the field, garnering high ratings in the industry and across the globe.
FM-Approved with a Class A fire rating, TRITOflex™ is the best and most advanced waterproof membrane there is, and can be used not only on roofs, decks, and ponds, but in a variety of industrial and commercial applications.
Note that TRITOflex™ is not simply a coating, but an actual membrane.
The advantages of TRITOflex™ are numerous:
Applied over existing roof, eliminating the time & cost of a tear-off
One coat, seamless application, to any thickness
Resistant to temperature extremes, salt spray, hail & UV rays
Sets instantly; flexible; lightweight
Environmentally safe; water-based; sustainable
Withstands water indefinitely
Cost effective with regard to application & maintenance
In 2015, NASA's Glenn Research Center in Cleveland, Ohio, chose TRITOflex™ as a roofing solution to protect their sensitive instruments and equipment.
Read about it here.